OFFER - Use Code SUPERHOP & get 100% off on Convenience Fees
Send Money from India to New Zealand at the Best Exchange Rate and Lowest Fee
HOPRemit is cheaper and faster!
Transfer money globally at industry best exchange rates & near zero Forex Markup
Please enter a value above 250
From
To
Bank Transfer Fees :
Our Fees :
Total amount we will convert :
Guaranteed NZD rate (24h) :
Transfer Now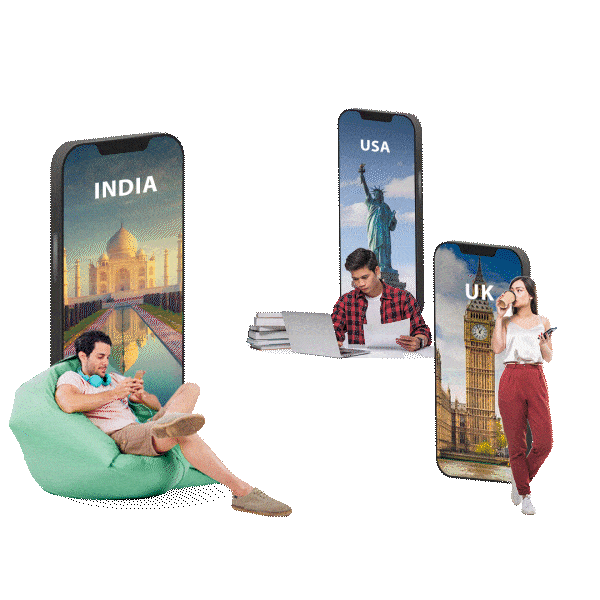 Numbers at a Glance!
₹ 2,000 Cr+
Amount
Transferred
4.5
rated by users on
Google Reviews
What Makes HOPRemit Promising for Bank Transfer to New Zealand
Fastest
delivery
Fast Processing & 100% Digital
Industry Best
Exchange Rates
We offer the lowest exchange rates and near zero forex markups*
24/7
Support
Intitate transactions anytime, anywhere with 24/7 human assistance
Your money is safe
with us
Compliant with all KYC and AML regulations.FFMC licenced by RBI
Enabling Money Transfers to New Zealand for Following Purposes
Overseas Education - University Fees
Overseas Education - Living Expenses
Family Maintenance
Personal Gift or Donation
Private Visits
Business Travel
Emigration and Emigration Consultancy Fees
Employment and processing, assessment fees for overseas job applications
Medical Treatment Abroad
| Comparison Points | moneyHOP | Others Forex Providers |
| --- | --- | --- |
| FX markup | 0.25% | 2 - 2.5% |
| Convenience & Bank Charges | INR 1200 | INR 1500 |
In Just 5 Steps Tranfer INR to NZD
with HOPRemit
Create an account

Sign up with your email ID or Mobile Number on Our Platform

Enter the amount

Choose the Currency, Purpose & Enter the Amount to be Transferred

Our Team will Verify your Details

Complete your KYC to verify your identity in a few minutes

Enter Recipient Details

Enter Receiver's details & upload valid documents

Choose the Mode of Payment

Choose Netbanking, Debit, or UPI
Have a query?
Book a call with our Remittance experts
Customer Reviews
Allan Carvalho

I was first sceptical about the whole service, but the (kruti) staff is phenomenal and worth the praise. They transferred to Beneficiary in 24 hours. Hats off just na timely updates in the app but the manual process needs to change

Rohith Pulipaka

It was a great experience with Moneyhop And a special mention Geet Charan ji who has helped me a lot throughout the process and was very much humble and always clarified me with all my doubts , also thanks to Urmila ji for making this process very much smooth

anindita mishra

I sent some money to my husband in India with Hop and had a very pleasant experience. The team was extremely helpful and assisted me with all my queries. The process was simple and straightforward once I understood it. The rate they give is also better than other platforms. Keep up the good work!

Ajit Bhingarkar

I had the best of experience remitting money to my daughter in the US using money HOP. Their rates are best, the process is simple and service is excellent! Recommend strongly...

harshada pinto

One of the best money transfer agency. I am very happy with Money Hop. Especially with Rohan Singh. He is spontaneous and supportive. He will reply to messages almost instantly and rectify even smallest errors that can cancel the transaction.

suchitra Rawat

Team moneyHOP..... ..The staff is very nice The only instant currency exchange place in Dehradun Very good service and. Amrita manwal is so polied with coustomers. Thank for good service..

Jessica Poharkar

I tried MoneyHOP for the first time. I was a bit unsure because I had not heard of it before. The executive helped me with all the steps and was easily reachable. They give the best rates available in the market, no hidden costs and I also got a coupon code as a first time user. Recommended.

Supriya Chawla

Absolutely loved the hassle-free transfer and service provided by Moneyhop. Thank you, Rohan, for sitting with me in the night and accommodating my urgent requirement to ensure that everything was smooth. I will definitely use Moneyhop again!
Transfer money from India to New Zealand from the comfort of your home with HOPRemit
India has the largest diaspora in the world and as per the Ministry of External Affairs, there are 3.2 Crores Non-Resident Indians (NRIs) and Persons of Indian Origin (PIOs) residing outside India. Indians make up around 5% of the New Zealand population and approx population of Indians in New Zealand in 2023 is 2.60 Lakh
Hundreds of thousands of Indians are already living in New Zealand and many students and individuals aspire to move there. The flow of money between India and New Zealand is colossal. If you are looking for swift transfers, industry best rates, & customer support at your fingertips, moneyHOP knows the what & how! Online and paperless, HOPRemit gives New Zealand access to low-cost remittances.
In this article let's delve into the best & trusted ways to transfer money from India to New Zealand.
Ways to Transfer Money from India to New Zealand
You have two ways to transfer money to New Zealand.
Bank Transfers From India to New Zealand
It is safe to send money from your bank account to a bank account in New Zealand using your bank, whether it be ICICI Bank, SBI, Kotak Mahindra Bank, or any other. Transfers typically take a long time to arrive (between two and five business days), and they are also highly pricey. This is due to the fact that bank transfers employ SWIFT, which necessitates a number of intermediate procedures.
Wire Transfer Online to New Zealand (Swift Transfers)
Wire transfer is the best and easiest way to transfer money from India to New Zealand. Wire transfers can be performed by bank but it would be best to use platforms like HOPRemit by moneyHOP. These online marketplaces can give you industry best exchange rates than banks. However, wire transfers can be expensive as banks in India charge anywhere from INR 500 to INR 1000 to process them. Additionally, the majority of foreign banks that receive the funds impose a foreign correspondent fee. However, HOPRemit only levies a little transfer cost when you send money to New Zealand by wire transfer. With us, you may send UAE Dirham without paying anything more.
Fastest Way To Send Money to New Zealand From India
Choose HOPRemit
HOPRemit is an instantaneous, cost-effective, user-intuitive, and contactless international remittance service that is tailor-made to serve indians. It provides customers with complete transparency and significantly reduces the total transaction costs of sending money abroad. Being an RBI-regulated FFMC, the completely digital HOPRemit platform represents the perfect concoction of a fintech's agility and the security observed in a bank.
Here are some features that make HOPRemit unparalleled
Best Exchange Rates: HOPRemit provides some of the best exchange rates for currency conversions. They regularly update their exchange rates to ensure that customers get the most favorable rates possible.
No Hidden Charges: HOPRemit is committed to transparency and honesty in their dealings. They do not charge any hidden fees or commissions, so customers can rest assured that the amount they see at the time of the transaction is the exact amount they will be charged.
Fast Processing Time: HOPRemit understands the importance of timely money transfers. They process transactions quickly, usually within 48 hours, so that the money reaches the recipient as soon as possible.
24/7 Availability: HOPRemit operates round-the-clock, 365 days a year. Customers can access their services at any time of the day or night, regardless of their location.
Freeze exchange rates for 24 hours: HOPRemit offers the option to freeze exchange rates for up to 24 hours. This means that customers can lock in a favorable exchange rate and be certain that the amount they will receive at the time of the transaction will remain the same, regardless of any fluctuations in the market.
Who all do we serve
Overseas university students: Send your university fee and living expenses with no hassle
International Travelers: Pay for your accommodation and itinerary in advance
Overseas family/guardians: Send gifts/maintenance money to your family in another country
Medical tourists: Pay for your treatments in another country in advance
Business travelers: Facilitate business travels like a pro with fully planned and paid advanced bookings
How to transfer money from India to New Zealand
Create an account: To get started with HOPRemit, you'll need to create an account by signing up using your email address and phone number. This process is quick and easy, and once you've signed up, you can start using the platform right away.
Enter the amount: Once you're signed in, the first step is to choose the amount you want to send. You can do this by selecting the currency you want to send, choosing the purpose of the transfer, and entering the amount you want to send.
We'll verify your details: To ensure security and prevent fraud, HOPRemit requires all users to complete their KYC (Know Your Customer) verification process. This involves providing some basic information about yourself, such as your name, date of birth, and address, and uploading a valid government-issued ID, such as an Aadhaar or PAN card. The verification process usually takes just a few minutes, and once completed, you'll be able to use all the features of the platform.
Enter recipient details: Once your account is verified, you can enter the details of the recipient you want to send money to. This includes their name, address, and other relevant information, such as their bank account details. You may also need to upload some additional documents, such as a proof of relation or bank statement based on the purpose you have selected.
Pay for your transfer: Finally, you'll need to choose how you want to pay for your transfer. HOPRemit offers several payment options, including netbanking, credit/debit cards, and UPI (Unified Payment Interface). Once you've selected your preferred payment method, you can complete the transaction, and your recipient will receive the funds within a few hours or days, depending on the country and payment method used.
Frequently Asked Questions
What are the fees involved in transferring money to New Zealand from India?
The charges are Bank processing fees & Nostro Fees. Bank Processing Fee & Nostro Fee are standard for HOP Remit users i.e Rs. 1250
How long does it take for a money transfer to reach its destination in the New Zealand
It takes between 24 to 48 business hours.
What are the most common ways to transfer money to New Zealand from India?
The only faster way to transfer money is via online Remittance
How much USD can I transfer from India to New Zealand?
As per the RBI, Under the Liberalized Remittances Scheme (LRS), every Indian resident can send up to USD 2,50,000 in a financial year. An individual can remit multiple times during the year for various purposes permitted under the LRS limit. However, the total amount of all such transactions must not exceed USD 2,50,000 in a Financial Year.
How much money can my parents send from India to New Zealand?
As per the RBI's Liberalized Remittance Scheme (LRS), a student studying abroad is entitled to consume foreign exchange up to USD 250,000 or its equivalent in a financial year just like any other Indian resident.
Do I have to pay tax on money transferred from India to New Zealand?
For Remittance there is no tax, if the INR amount is crossing Rs. 7 lakhs then TCS (Tax collection @ source) will be collected.
Purpose code - University Fee - TCS is charged @ 5% over and above 7 Lakhs
Purpose code - University Fee - In case of education loan - TCS is charged @ 0.5% over and above 7 Lakhs
Purpose Code - Medical Treatment - TCS is charged @ 5% over and above 7 Lakhs
TCS of 20% from 1st October 2023 will be charged for rest all purpose codes
Can I gift money to my brother in New Zealand from India?
Yes, the money can be transferred under the Gift purpose code. For this, the user needs to provide the gift declaration form. (Can be downloaded from our portal)
How much money can be sent to New Zealand as a gift?
As per the RBI guidelines and LRS scheme, you can transfer upto USD 250000